This series is just another reason why Amazon as an original content producer is here to stay. After series like The Marvelous Mrs. Maisel, Carnival Row, and The Man in the High Castle, it's not surprising that Hunters is an instant hit. But if you need more convincing to dedicate some binge time to this series, I've got you covered. While this is a spoiler free zone, I can't say as much for the links I've added. They're all super interesting, just proceed with caution. Without further ado, here's 7 reasons you should watch Hunters, on Amazon Prime Video!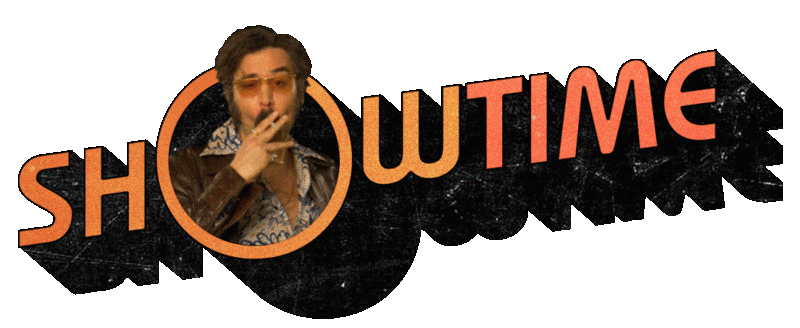 1. An Offer You Can't Refuse
Al FREAKING Pacino! You heard that right; Al Pacino is a main actor in this fantastic show, which makes this his first full length series. And if you'd like to read more about why Pacino decided to make this move, you can read this interview he did with the L.A. Times. One of the reasons Pacino gave, is in fact the next reason why you should watch.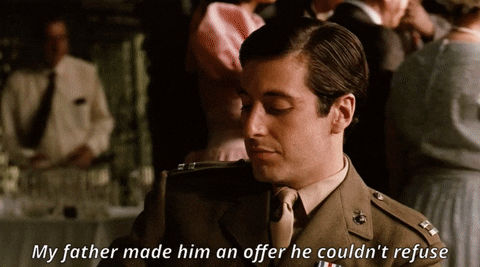 2. It's a Great Script
From the witty retorts, to the story itself, everything about the script for Hunters is written superbly. There isn't much to say other than that, it's just solid writing. The parallels drawn to Batman though, make it even better. Having to be the darkness so that others can live in the light is an overarching theme that is very apparent from the get-go.
3. Truth is Stranger Than Fiction
It's based on true events. There really WAS an Operation Paperclip, which is what the story revolves around. Operation Paperclip was a program where 1600 Germans, some former Nazi party members and even leaders, were relocated and employed by the US government.
4. Percy Jackson: Sea of Nazis
Percy's all grown up but still saving the world. If you watched the movies and were waiting for Logan Lerman to appear once again to save the world, now's your chance. Lerman plays the main character, Jonah Heidelbaum, and he really gets to showcase his acting chops by experiencing every emotion during the crazy ride this story takes his character on.
5. Duel Wielding Killer Nun!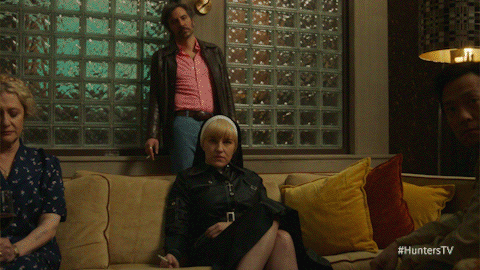 Do I really have to say anymore?
6. Greg Austin's acting terrifies me in the best way.
I don't know where in the hell Greg Austin has been hiding, but his portrayal of the psychopath that channels his need for violence through the Nazi agenda threw me for a loop. Even though his character is the epitome of evil he plays Travis in a wonderfully dynamic way, giving him a full range of emotions in all of the jaw dropping scenes Travis is present for.
7. Agent "No Grey Areas" Morris
Jerrika Hinton plays, FBI Agent, Millie Morris. While Jerrika played Millie SO incredibly well, this was a character that drove me crazy because she sees only good and bad and she's too trusting of "the good guys." Her journey is eye opening and heartbreaking and Jerrika nails EVERY. SINGLE. SECOND. of it. She even did an interview with Essence about her decision to be apart of this incredible series and more about her character.
If you'd like to hear more about Jerrika and Greg's characters in Hunters, they also did an interview together.
Overview
This list only scratches the surface of the awesome things you'll encounter while watching Hunters. I could go on for days with more reasons, but I think the most convincing argument is made by the show itself. So go ahead and mosey on over to Prime Video and check it out. You won't be disappointed.
If you have other reasons you loved this series or you just want to talk about your favorite character or moment, let us know. We'd love to hear from you. Happy binge-ing!